Mission Chocolate, Two Rivers 70%
Regular price
$11.00
Sale price
$11.00
Unit price
per
Sale
Sold out
Share
DESCRIPTION: 70% Dark chocolate made with two different Brazilian cacao beans; inspired by Brazilian topography, culture, and its rich history of cacao. Physically the bar is meant to resemble the encounter of the two rivers in the Amazon Rainforest, Rio Negro and Rio Solimões. Two visually different rivers coming together, but stay separate for miles, and eventually create the largest and most forceful river in the world - the Amazon River. This is Brazil - many origins coming together, many languages, many cultures, and many flavors that eventually came to be known as one Brazil. This chocolate bar is like having two bars in one, the reddish color on the light brown side is from the Catongo cacao (from the Bahia region), a variety that normally lacks the the dark pigment found in most cacao varieties.

TASTING NOTES:  Dark side: We taste brownies initially developing into forest berry jam and finishing with chocolate cake notes. Light Side: We taste orange peel initially developing into herbs and finishing with a hint of burnt caramel...
3 INGREDIENTS: Cacao, organic sugar, cacao butter.
CACAO ORIGIN: Amazon Rainforest (Para )and Atlantic Rainforest (Bahia) - Brazil

AG-PRACTICES: Regenerative
SOCIAL IMPACT: Empowering Women and Cacao Producers
FOUNDER: Arcelia Gallardo
ALLERGY INFORMATION: Gluten free. Soy free. Dairy free. May contain nuts, peanuts, almonds, hazelnuts, cashews, oats and Brazil
nuts.
AWARDS: Academy of Chocolate: Gold 2021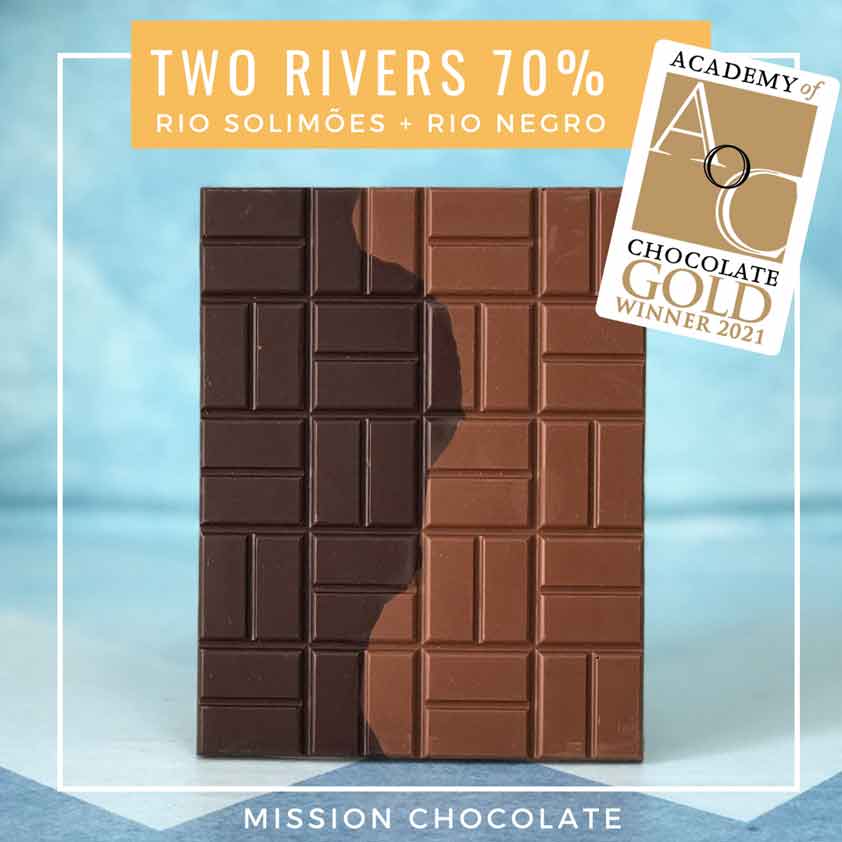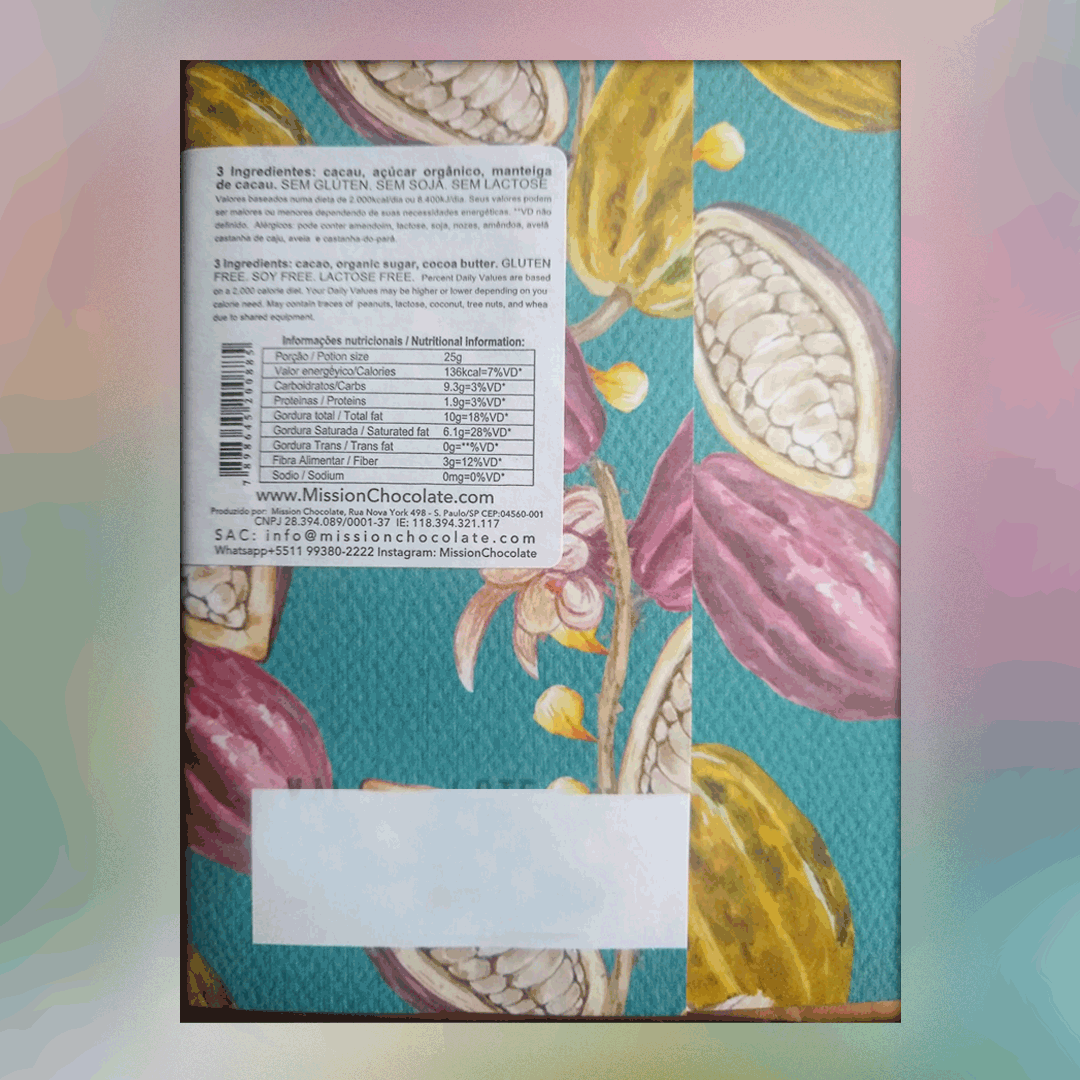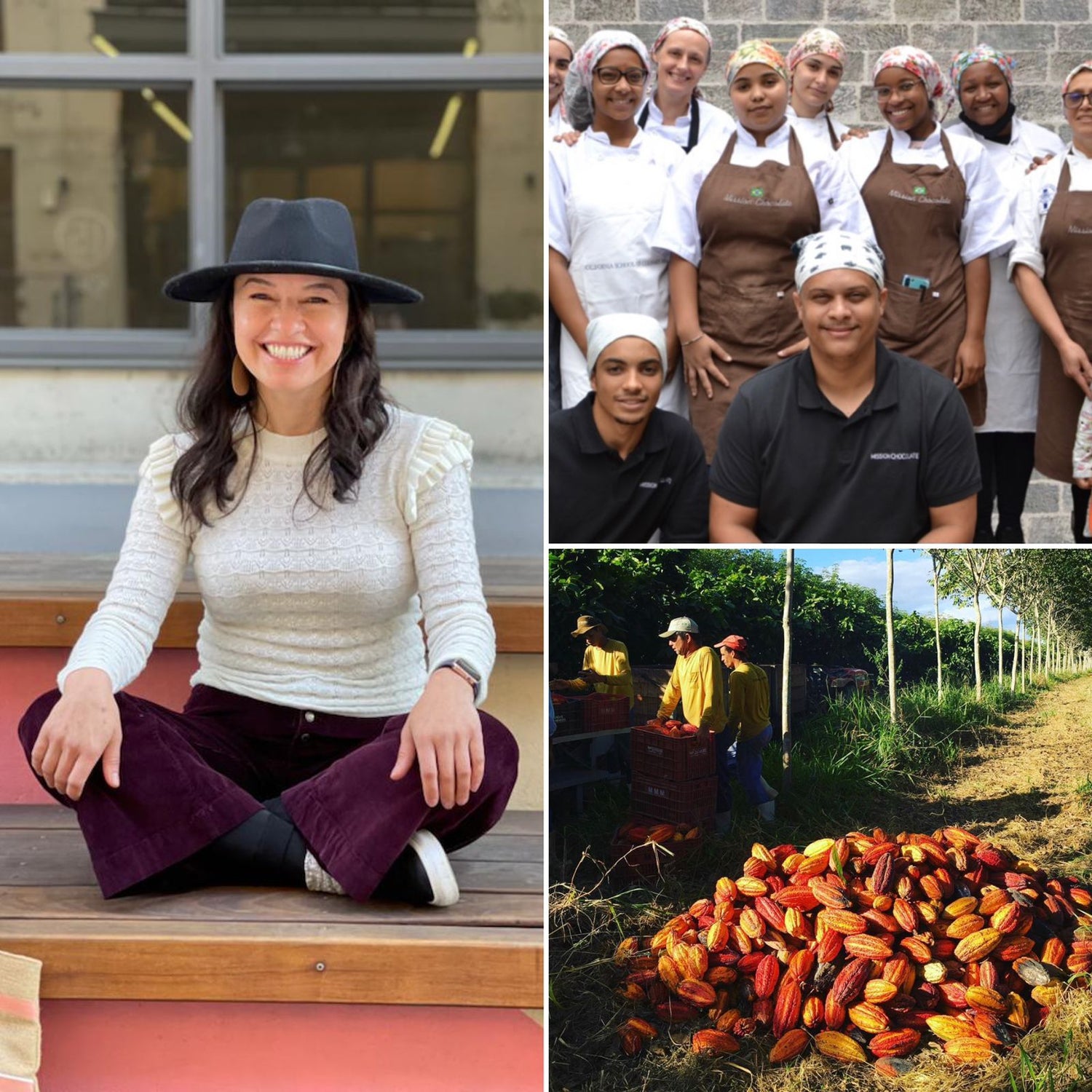 Arcelia is the founder and master chocolate maker behind Mission Chocolate. Se has worked with chocolate for over 20 years as a chocolatier, chocolate maker, teacher and consultant. She travels across Latin America to work with cacao producers, chocolate makers and to teach indigenous women how to make chocolate.