Cacao Hunters Covered Nibs
Regular price
Sale price
$4.50
Unit price
per
Sale
Sold out
Share
DESCRIPTION: From where the jungle meets the snowy peaks of the Sierra Nevada of Santa Marta, where the Arhuacos live, a special cacao emerges. That cacao, covered with the finest chocolate, results in this healthy snack, eat at any time of the day, or add to your shakes, smoothies, and preparations. Nibs made with the cacao of the Arhuacos covered with 72% Arhuacos chocolate.
TASTING NOTES: Chocolate maker has decided not to bias your taste. Taste it and let your palate decide...

5 INGREDIENTS: Cacao mass, sugar, cacao butter, emulsifier (soy lecithin), nibs.
CACAO ORIGIN: Sierra Nevada, Santa Martha - Colombia

AG-PRACTICES: Sustainable preservation
SOCIAL IMPACT: Tribal empowerment
FOUNDER: Carlos Ignacio Velasco / Mayumi Ogata

ALLERGY INFORMATION: Peanut free, soy free, treenut free, gluten free, may contains traces of milk.

Package of 45g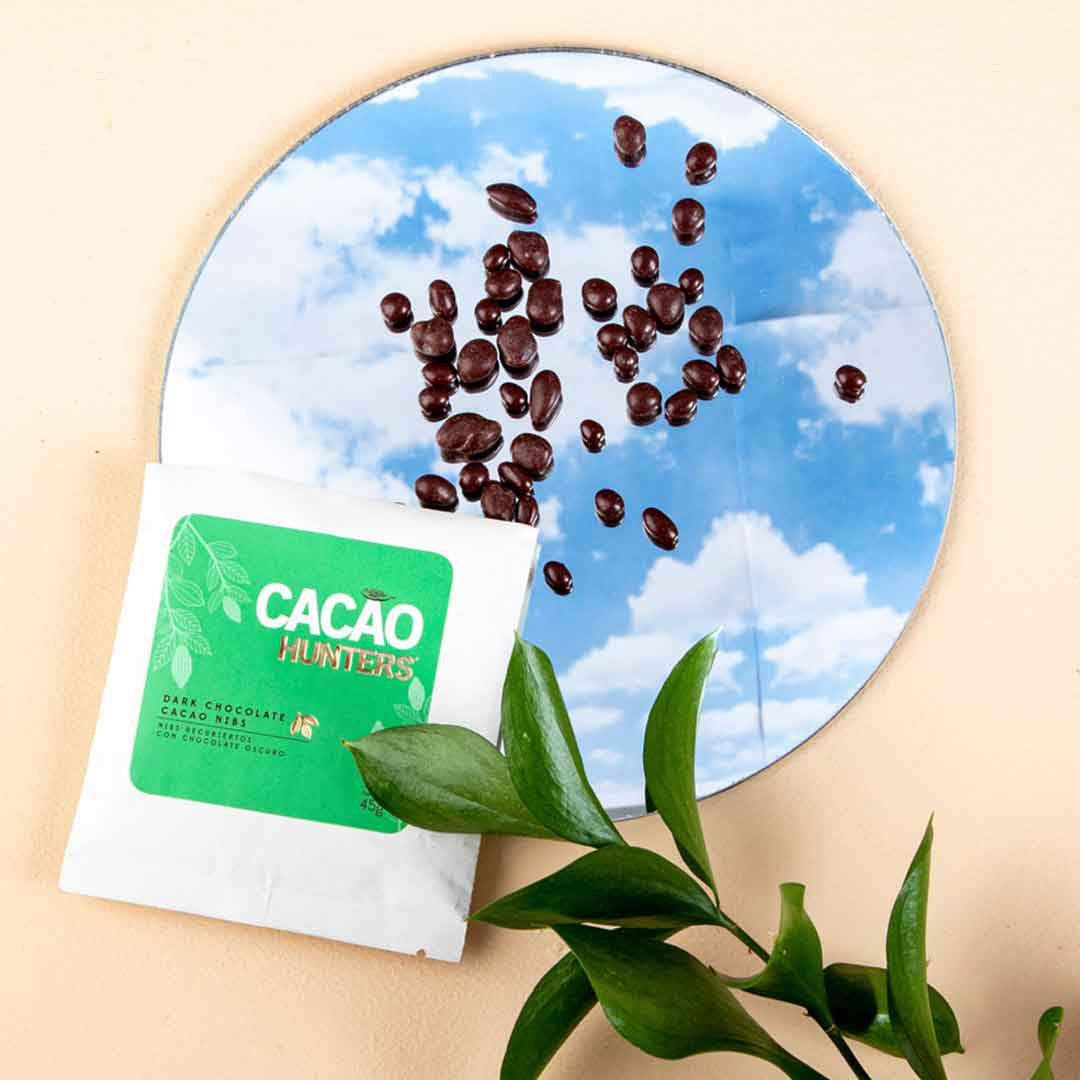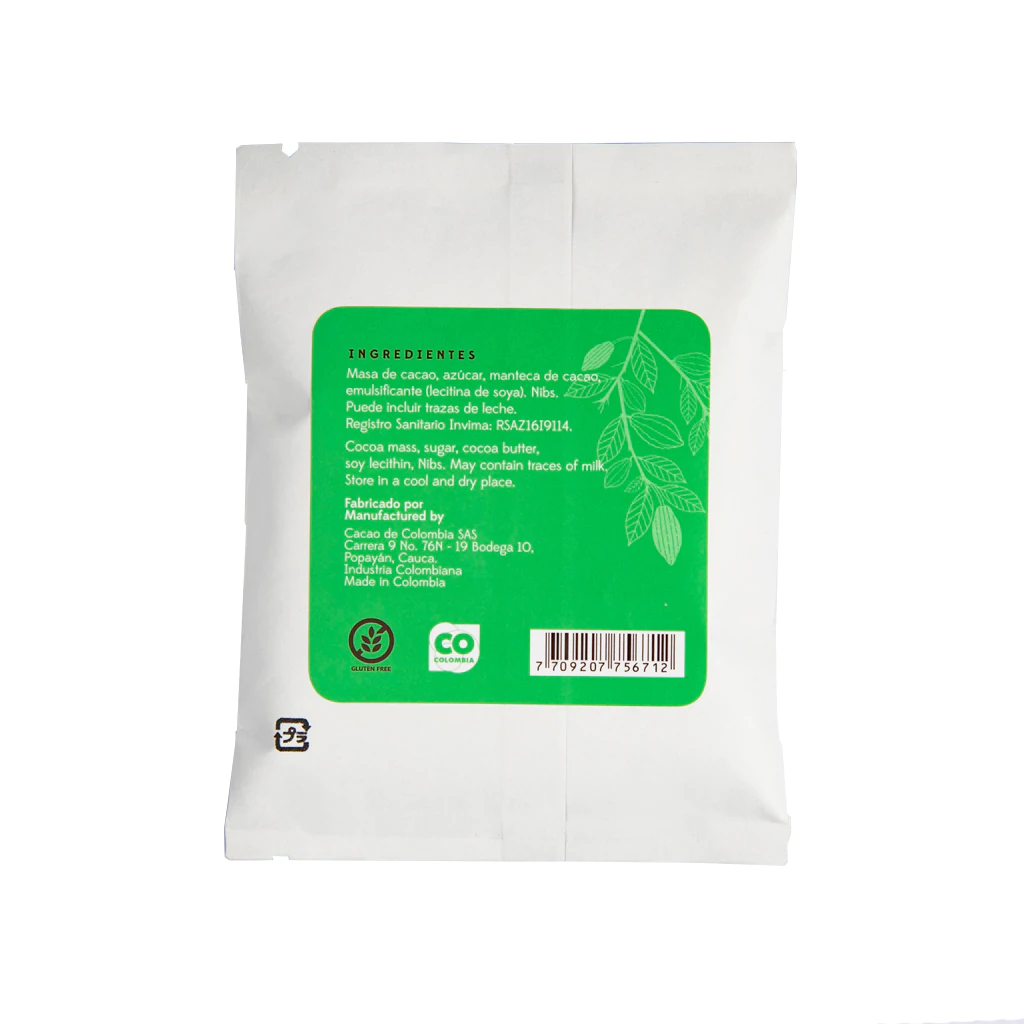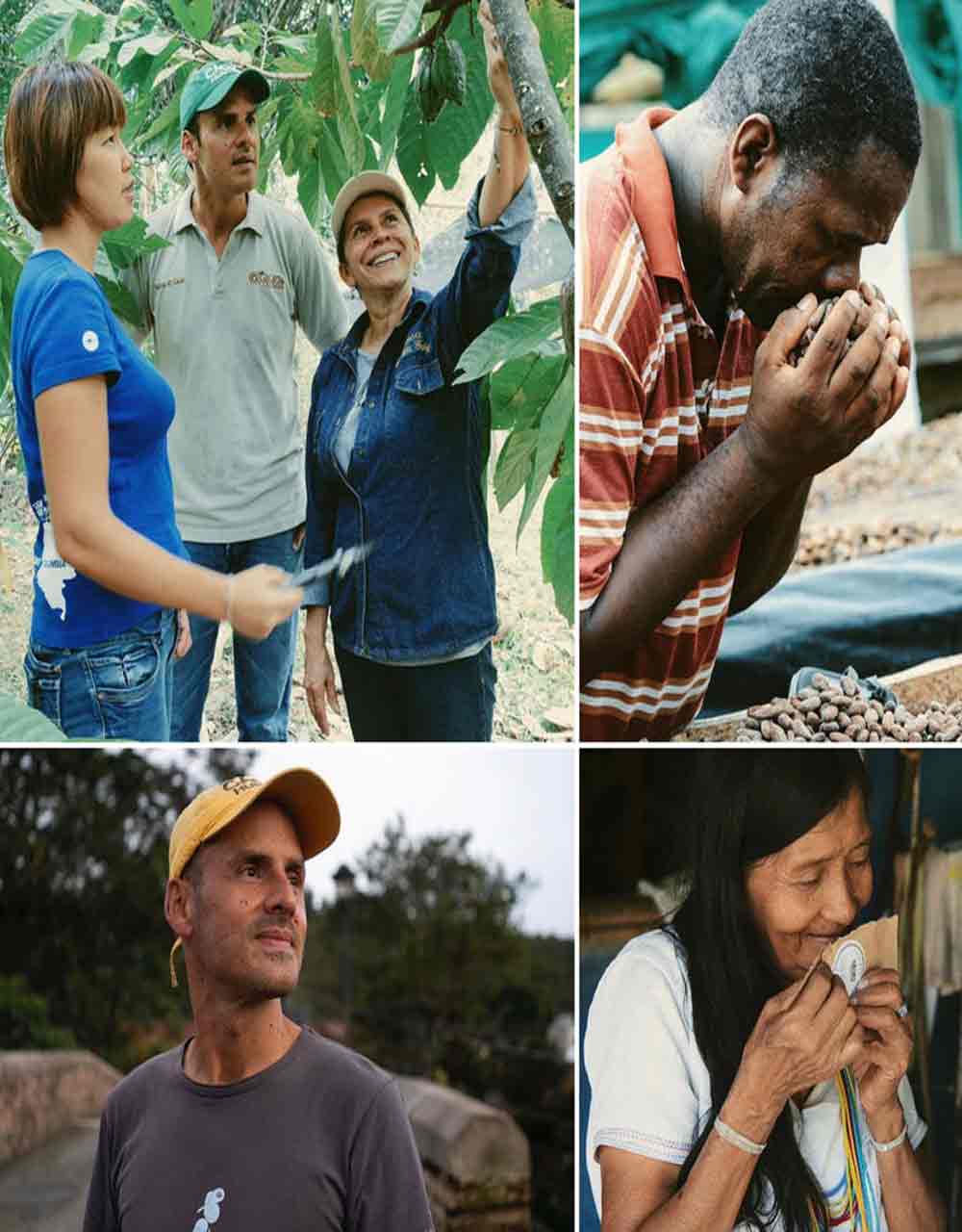 Around 2009, Carlos Ignacio Velasco, an ambassador of Colombian coffee in Asia, found the impetus he needed to develop an idea that he had been brewing since his university studies. In his travels through Japanese lands, he met Mayumi Ogata, a nutritionist fan of chocolate, but especially a fan of cacao, this passion led her to travel to more than 14 producing countries to discover its secrets. Without hesitation, Carlos Ignacio invited her to Colombia and there began a great story searching all over Colombia for the highest quality cacao...
Meet the Founders