Cacaosuyo, Chuncho Cuzco 70%
Regular price
$11.00
Sale price
$11.00
Unit price
per
Sale
Sold out
Share
DESCRIPTION: In the Cuzco region you find "Chuncho" beans which are some of the finest Peruvian cacao that grows relatively near "Machu Picchu", one of the seven wonders of the world. The jungle where this unique cacao grows is named Chunchada,, and cacao here grows in different shapes forms, sizes and colors (from white to nearly black).  Made with only cacao and sugar, the true taste of this rare cacao is apparent..
TASTING NOTES: Sweet fruit notes at the beginning that slowly dissipate and leave a light herbal freshness. 

2 INGREDIENTS: Organic cacao mass, Organic sugar.
CACAO ORIGIN: Cuzco - Peru

AG-PRACTICES: Sustainable, Preservation
SOCIAL IMPACT: Direct Trade, Community empowerment
FOUNDER: Eduardo Lanfranco / Samir Giha

ALLERGY INFORMATION: May contains traces of milk, may contains traces of nuts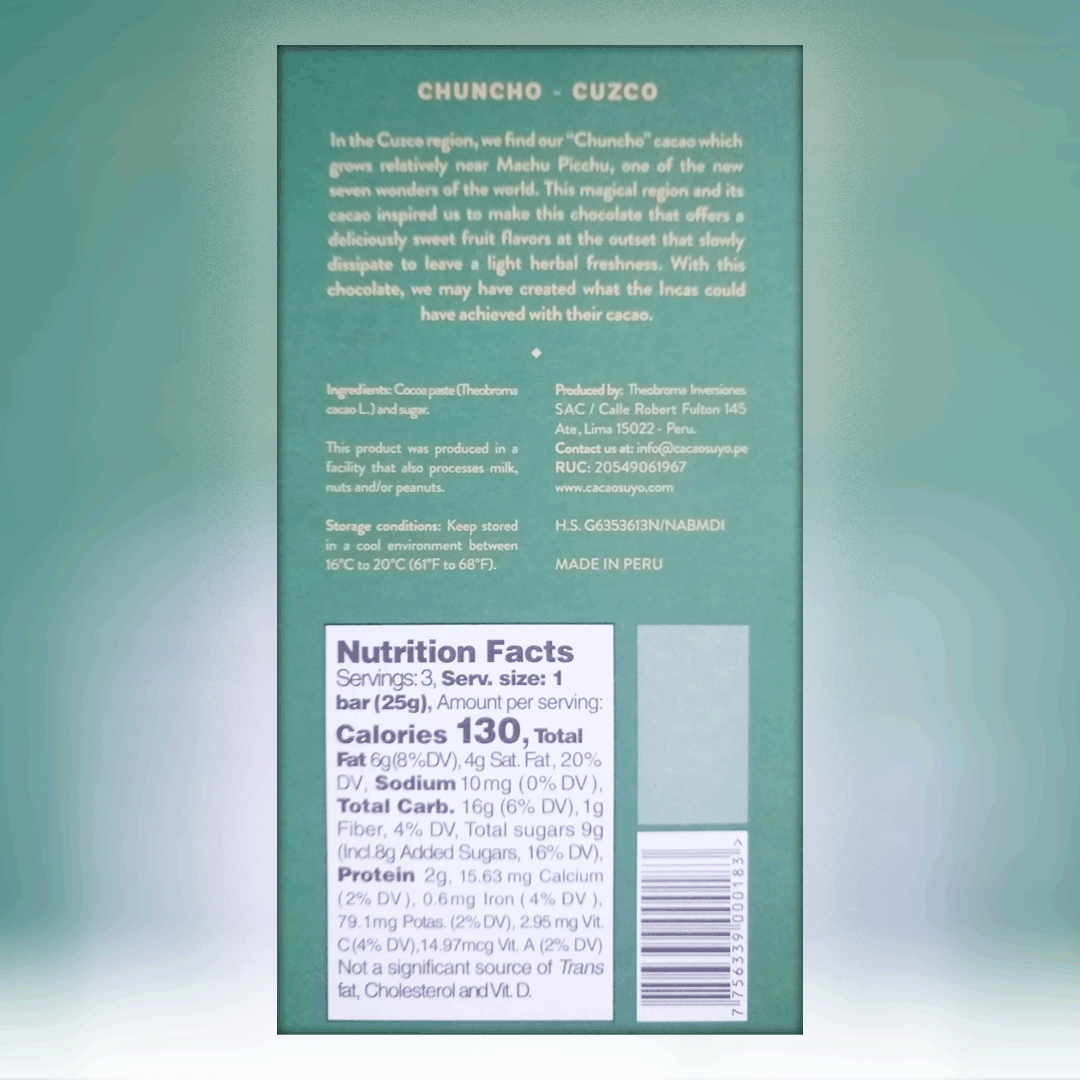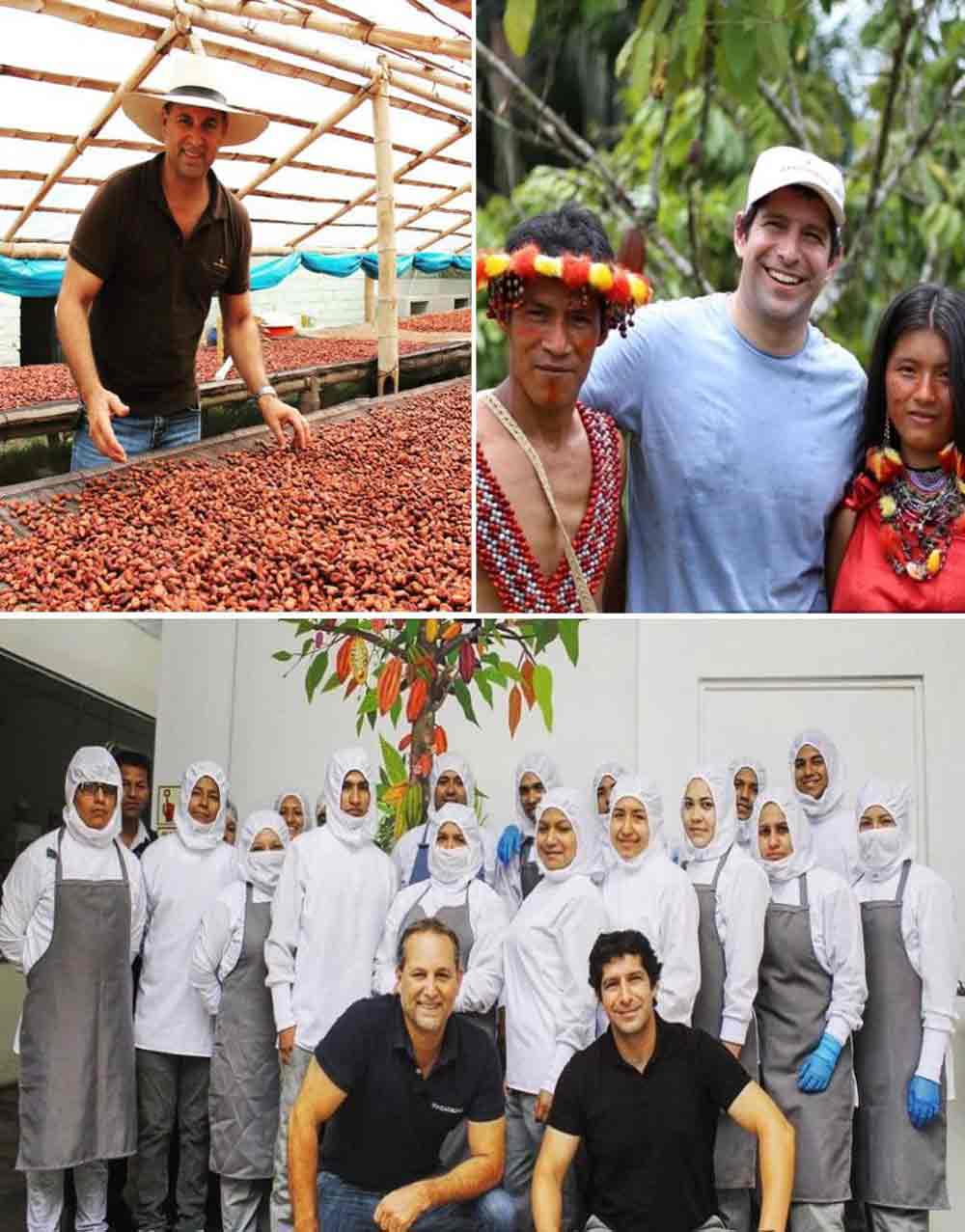 Cacaosuyo is a Peruvian brand, its founders Eduardo Lanfranco and Samir Giha decided first to study Peruvian cacao and later started making chocolate. They were the pioneers in entering the world of chocolate in Peru. The slogan of the brand "The best kept secret of the Incas" shows how close are to this culture, close to the great Empire of Tahuantinsuyo, demonstrating that this product is purely Peruvian and that Cacao existed in Peru for millions of years with the Inca ancestors.