El Ceibo, Quinoa & Uyuni Salt 75%
Regular price
$11.00
Sale price
$11.00
Unit price
per
Sale
Sold out
Share
DESCRIPTION: This chocolate bar flatters the duality of the two climates in Bolivia. It is a perfect combination of the pureness found only in the jungles of the Amazon and the purest wealth of the Andes. When the Dark Chocolate is combined with ANDEAN ROYAL QUINOA and a touch of salt (from the salt desert of UYUNI), it will delight your palate with a strong and balanced taste. Royal Quinoa is the only cereal that has the exceptional nutritional value and has garnered superfood status in recent years. It originated simultaneously in different highlands regions of Bolivia. Some findings show that the cultivation of QUINOA goes back 500 BC. and were used as food as early as 3000 BC. "While no single food can supply all the life sustaining nutrients, QUINOA comes close as any other in the plant animal kingdom"
TASTING NOTES: Chocolate maker has decided not to bias your taste. Taste it and let your palate decide...

6 INGREDIENTS: Organic cacao mass, sugar, organic cacao butter, organic puffed quinoa, soy lecithin and salt.
CACAO ORIGIN: Caranavi - Bolivia
AG-PRACTICES: Organic, Biodiverse

SOCIAL IMPACT: 1,200  farmers owned this brand
FOUNDER: Cooperativa el Ceibo
ALLERGY INFORMATION: contains soy lecithin, may contains traces of nuts, milk, gluten, peanuts and dry fruits.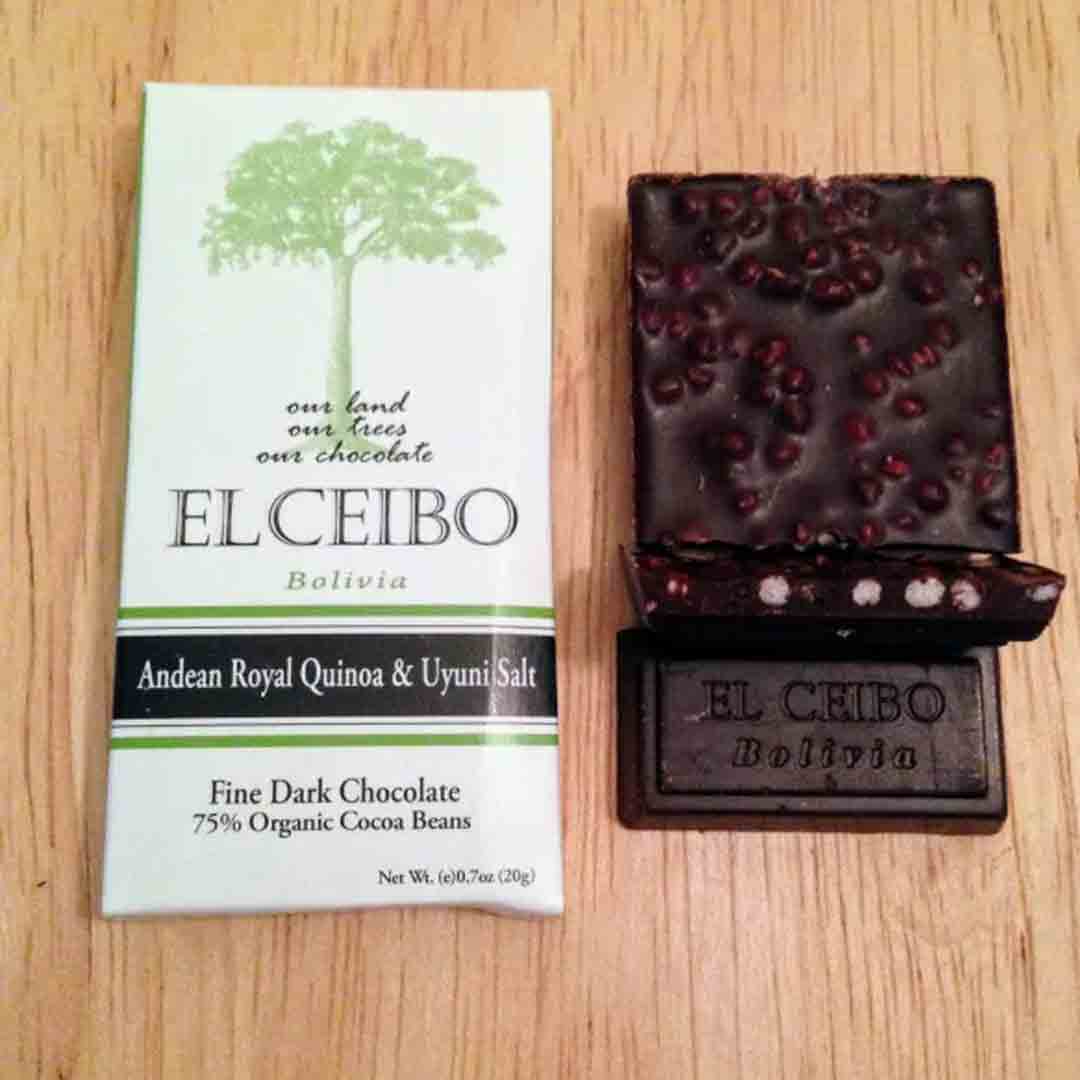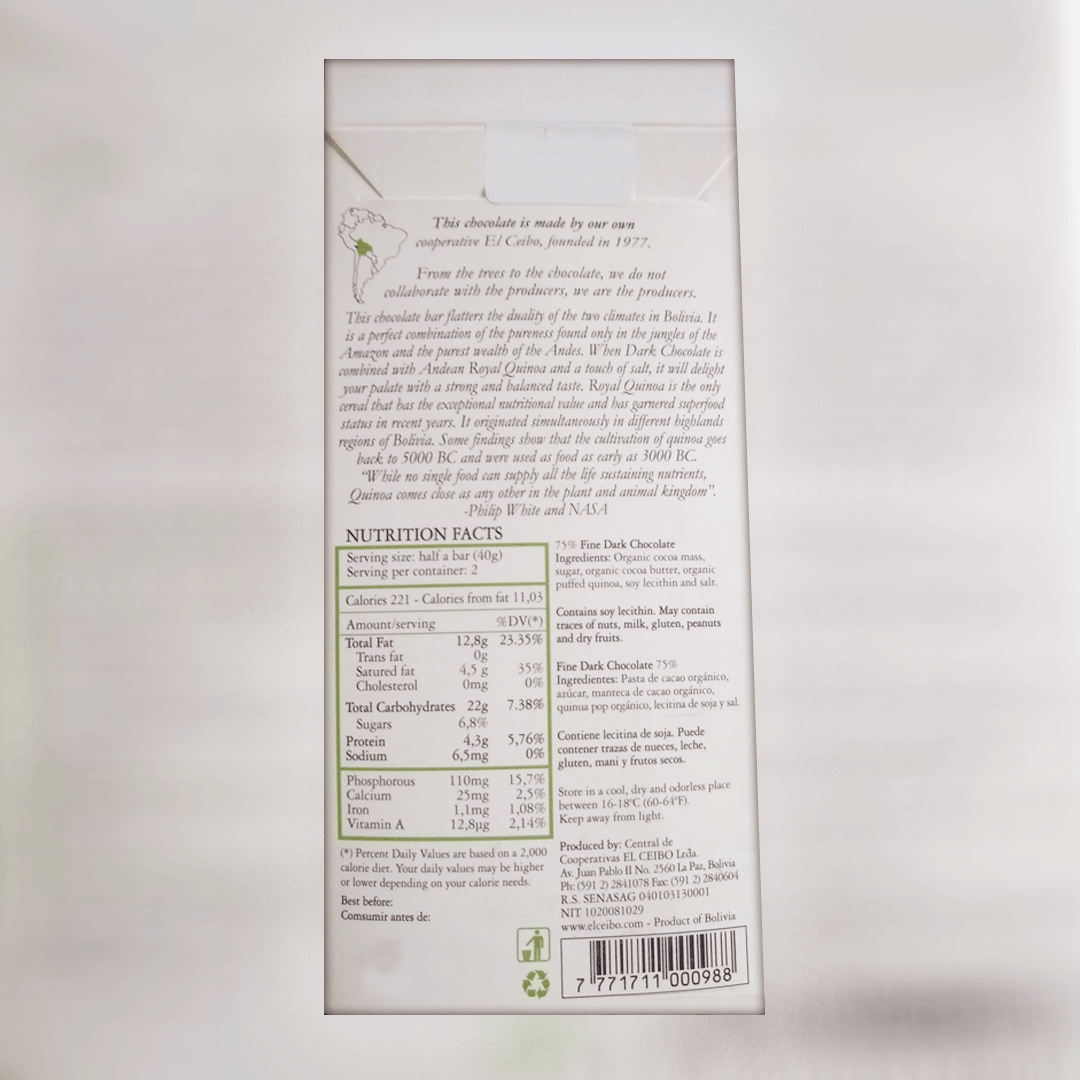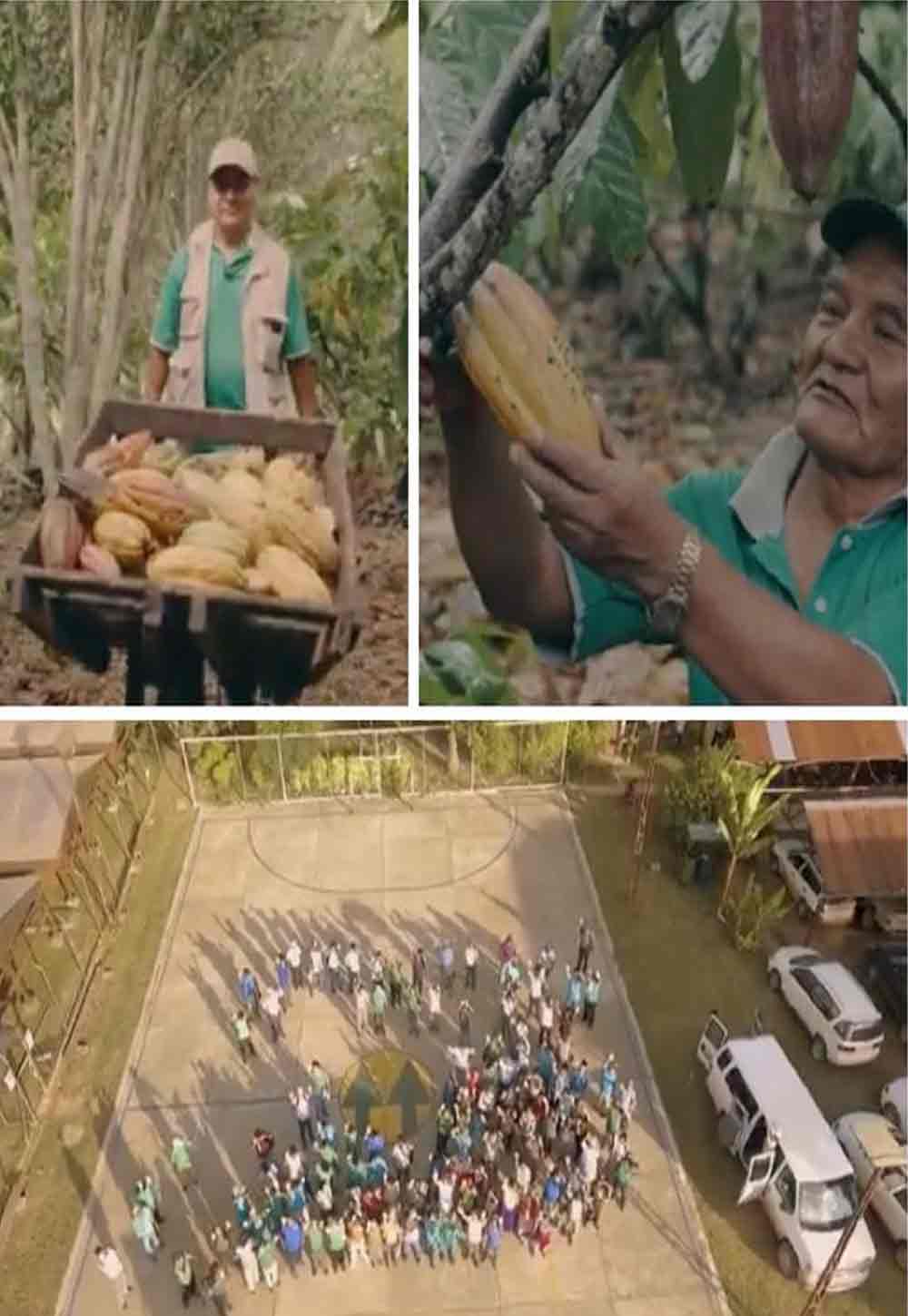 El Ceibo is a cooperative founded in 1977 in a town in the province of Caranavi – Bolivia, entirely owned by its 1200 family members all of them cacao farmers, they produce mainly organic and fair trade cacao. It has been exporting cacao beans and semi industrial cacao products for over 43 years, and producing chocolate since 1977. They currently have 1400 certified hectares of organic cacao. Is among the few brand of chocolate in the world 100% produced by the cacao farmers themselves, from tree to the consumer, "Our land, our trees, our chocolate" is their proud and independent boast.